Sidebar
Moby Eazy Add Shad - Dirty-J Lum UV
---
---
---
* Prices include 19% VAT, excluding shipping. Subject to errors, typos, and price changes.
---
Do NOT store Moby products with conventional bait; the aggressive softeners can damage the material. Clean used boxes with detergent and hot water to prevent stubborn residue.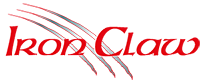 Eazy Add Shad - Dirty-J Lum UV - 12cm
Here comes the Eazy-Add Shad with a number of advantages over conventional rubber baits. While with classic rubber fish you always have to make sure that the lure has a jig hook that matches the position of the tail shovel, with the Eazy-Add Shad it doesn't matter at what angle the tail shovel is positioned to the hook. The part always works, no matter if it is exactly aligned or if it is equipped with hooks as it comes! The shovel tail of the Eazy-Add works in an extremely high frequency with the precision of a Swiss clockwork and this with the advantages of the almost indestructible and environmentally friendly non-toxic material of Moby Softbaits.
The shape and running characteristics of the Eazy-Add Shad make it an irresistible prey imitation, especially for zander, but this does not stop perch, for example, from getting their hands dirty. All colours of the new shad are UV-active or self-luminous and all lures are equipped with a hook channel. The Eazy-Add Shad can be used classically on a yighook or, for example, with offset hooks on Texas or Carolina rigs. Of course it also works on the Drop-Shot mounting. And all this as already mentioned, no matter at what angle the hook is led through the lure. These softbaits are made of a material which is completely PVC and phthalate free.
For environmentally friendly use of our baits, we recommend our leadfree jig head with MUSTAD-hook! Hook size 3/0, 4/0, 5/0, 6/0, 8/0 in 7,10, 14, 17, 21, 24 ,28 ..till 75 grams for the EAZY-ADD-Shad, depending on the current and water depth.

Shipping (including VAT)
Deliveries to Germany
Shipping flat rate of 5.90€ per order.
Orders over the value of 25.00€ are deliverd free of charge.
All other EU Countries + Great Britian & Switzerland:
We calculate shipping on the order total (gross purchase value):
See the table below.
---
Your Country is not on our list? No problem, just send an email and we will sort something out: Contact.
| | Zone 0 | Zone 1 | Zone 2 |
| --- | --- | --- | --- |
| Flatrate Postal Costs: | 5.90€ | 13.00€ | 13.00€ |
| Free Shipping on orders over: | 25.00€ | 50.00€ | 50.00€ |
| Countries: | Germany | Austria | Bulgaria |
| | | Belgium | Cyprus |
| | | Czech Republic | Estonia |
| | | Denmark | Croatia |
| | | France | Finland |
| | | Ireland | Great Britain |
| | | Luxembourg | Greece |
| | | Netherlands | Hungary |
| | | Poland | Italy |
| | | Sweden | Latvia |
| | | | Lithuania |
| | | | Malta |
| | | | Portugal |
| | | | Romania |
| | | | Slovakia |
| | | | Slovenia |
| | | | Spain |
| | | | Switzerland |
---
Product information on our ecologically consistent range.
Exclusively with a softener from medicine and baby care!
About 100 times longer lasting than conventional rubber baits!
All materials are harmless and environmentally friendly!
Biologically harmless and brilliant colours!
No caustic chemical smell!
No more oily or greasy fingers when mounting!
Withstands even the sharpest pike teeth!
The Moby softbaits are floating and can be presented perfectly "standing" on the bottom due to their strong buoyancy!
New hook channel for easy mounting!
Perfect surface due to injection moulding production!
Ideal ecological balance from raw material to packaging!
Everything about this product comes from Germany!
Catches more fish and lasts longer than other baits!
Environmentally friendly due to extremely long operating time!
Does not stain on other Moby softbaits!
Material: Moby Softbaits Special TPE
Moby softbaits can be stored together without problems, but should never be stored together with other rubber baits!
Moby's products should
NEVER
be stored in a box which contains or contained conventional bait. The aggressive nature of softeners are stubborn and attack our material. So stubborn that you should clean previously used boxes with detergent and hot water!
Length: 12cm
Amount: 1 Piece
Price: incl. VAT, ex. Postal Costs
EXTRATIPP: By boiling briefly in water, a Moby bait returns to its original shape within seconds, should it ever become deformed!